Western Philosophy is made up of seven sciences- Ontology, Epistemology, Axiology, Aesthetics, Ethics, Logic & Politics.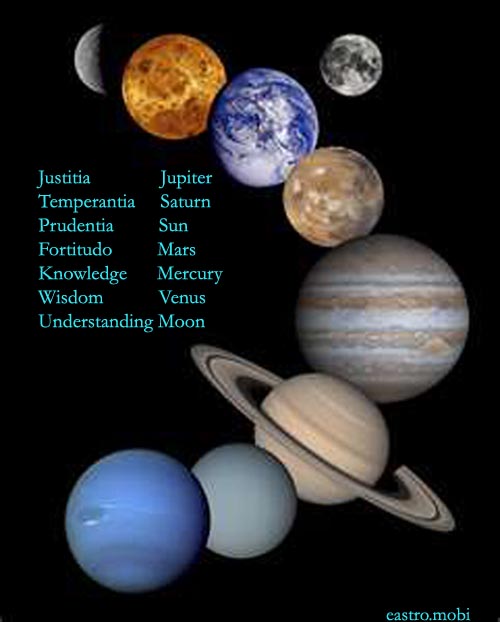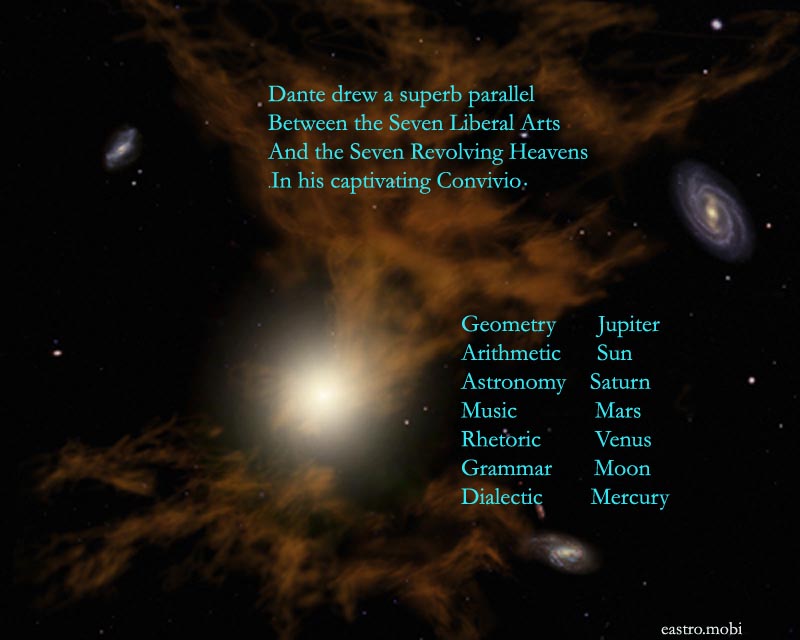 There are eighteen sciences which grace Philosophia Indica. They are
1) Science of Being as Being -Vedanta Sastra

2) Science of Cosmic Union - Yoga Saastra

3) Science of the Heavens - Jyothis Sastra

4)Science of Nature - Sankhya Saastra

5) Science of Atoms - Vaisesika Sastra

6) Science of Logic - Nyaya Sastra

7) Holistic Science of Life - Ayurveda Sastra

8) Science of Wealth - Artha Sastra

9) Science of Grammar - Vyakarana Sastra

10)Science of Definition - Niruktha Sastra

11)Science of Phonetics - Siksha Sastra

12) Science of Poetic Meters - Chandas Sastra

13)Science of Musicology -

Sangeetha Saastra

14) Science of Symbology - Purana Sastra

15)Science of Ethics - Dharma Sastra

16) Science of Dance - Natya Saastra

17)Science of Serpent Power ,Tantra Sastra

18) Science of Law - Neeti Saastra
Angani Vedaschathvaro Meemanso Nyaya Visthara
Puranam Dharma Saastram cha Vidya Hethva Chathurdsa
Ayurvedam Dhanurvedam Gandharvo Veda eva cha
Artha Saastra Chathurthascha Vidya Ashta Dasa Smritha
Pls join our FB Group, the Eighteen Sciences at https://www.facebook.com/groups/eighteensciences/
These are Intuitive Sciences, which are slightly different from the physical sciences and involve the added element of Intuition, along with Experimentation, Observation, Hypothesis, Generalisation and Classification ( which the physical sciences use ) ! The Sixfold Scientific Method !

The Eighteen Eternal Arts are

Kathakali, Mohiniattom, Kuchipudi, Bharata Natyam, Odissi, Sattriya, Kathak,Manipuri, Kalarippayattu, Ottam Thullal, Krishnanattom, Theyyam, Chakyar Koothu, Thiruvathirakali, Kavadiattom, Valekali, Koodiyattom and Kummattikali.
May you be blessed with Philosophic Knowledge!
Do you want to know your Moon Sign & Transit Forecast ? Jupiter moved over to Sag and Saturn is in Sag. These two giants play a major role in Transit Forecast, along with the Sun. These two are King Makers and their transits can make or break you and their favorable times are indicated by Horoscope Software.
With Moon Sign you can check your Monthly Forecast You can click here to download Free Astrology Software of Vedic Astrology. Also you can have our Prasna and Muhurta Softwares. Know your Numerology and Namology Number , as per Name Numerology ! In our horoscopes, we give priority to the 10th lord, according to the principles of Hindu Asrology !
Want to know how to unite with the Absolut Being.? Yoga. Download the Free Ebook
PR 4 Site
We have got 100% Social Media Impact Score
Mission Statement - G Kumar is ready to share with the international community the learning he has gained in the Sciences mentioned above, after years of research and study in the same and mixing with scholars
.
Pls subscribe to our videos at https://www.youtube.com/user/eastrovedica
Privacy Policy - We will not give out your email address or any other confidential info.