The Pagan Origins of Christmas
By Royce Carlson
This article was first printed at Zenzibar on December 17, 2000.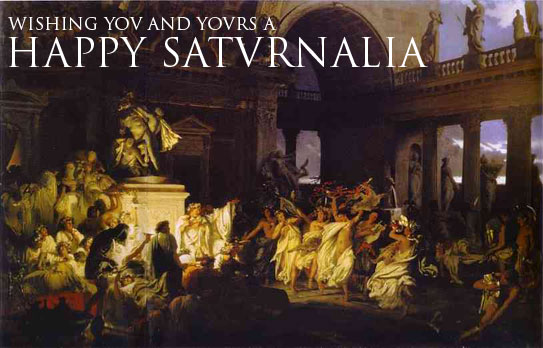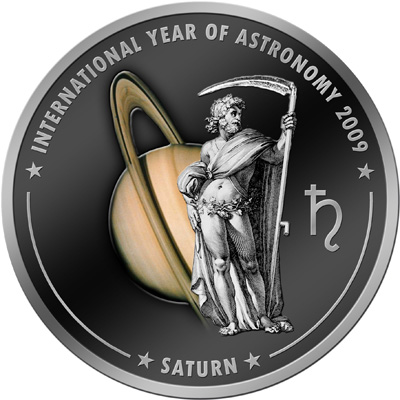 Many of our modern Christmas traditions began hundreds of years before Christ was born. Some of these traditions date back more than 4000 years. The addition of Christ to the celebration of the winter solstice did not occur until 300 years after Christ died and as late as 1800, some devout Christian sects, like the Puritans, forbade their members from celebrating Christmas because it was considered a pagan holiday. So what is the history behind these traditions?
The Christmas tree is derived from several solstice traditions. The Romans decked their halls with garlands of laurel and placed candles in live trees to decorate for the celebration of Saturnalia. In Scandinavia, they hung apples from evergreen trees at the winder solstice to remind themselves that spring and summer will come again. The evergreen tree was the special plant of their sun god, Baldor.
The practice of exchanging gifts at a winter celebration is also pre-Christian and is from the Roman Saturnalia. They would exchange good-luck gifts called Stenae (lucky fruits). They also would have a big feast just like we do today.
Mistletoe is from an ancient Druid custom at the winter solstice. Mistletoe was considered a divine plant and it symbolized love and peace. The tradition of kissing under the mistletoe is Druid in origin.
The Scandinavian solstice traditions had a lot of influences on our celebration besides the hanging of ornaments on evergreen trees. Their ancient festival was called Yuletide and celebrated the return of the sun. One of their traditions was the Yule log. The log was the center of the trunk of a tree that was dragged to a large fireplace where it was supposed to burn for twelve days. From this comes the twelve days of Christmas.
Even the date of Christmas, December 25, was borrowed from another religion. At the time Christmas was created in AD 320, Mithraism was very popular. The early Christian church had gotten tired of their futile efforts to stop people celebrating the solstice and the birthday of Mithras, the Persian sun god. Mithrasí birthday was December 25. So the pope at the time decided to make Jesusí official birthday coincide with Mithrasí birthday. No one knows what time of year Jesus was actually born but there is evidence to suggest that it was in midsummer.
So, if you are celebrating any of the western traditions of Christmas this year, remember that you are actually enjoying the rituals and activities of several ancient religions whose traditions have been borrowed by the Christians over the years for the celebration of the birth of Christ.
Happy Holidays!
Read about The Pagan Origins of Easter
Article Source - http://www.zenzibar.com