The Cosmic Feet - Ee Paadam
This is a Song which deals with the Cosmic Dance, the Dance of Sub-atomic Matter. About the Dancing Universe, which is the Dance of Shiva !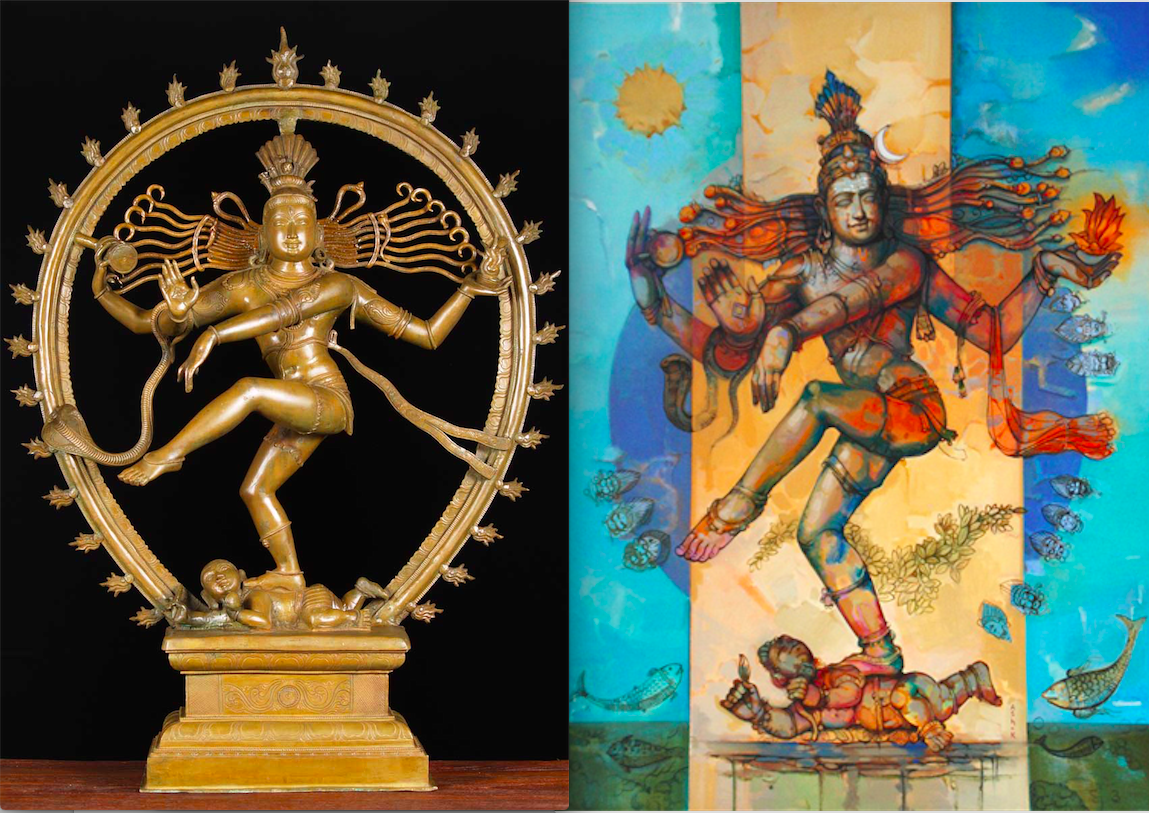 Ee Padam Omkara Brahma Padam
Shiva Chetana pramodam
Bharata Natyathin Aadhara Vedam


This Mighty Feet of His
Is of the Nature of the Absolute,
Emblematic of Pranava,
Impeller of Force in Consciousness
And the Root Veda
Of Bharata Natya !


Ee Padame
Brahmanda Bhramana Talam
Jeevante chalana melam
Nir vritta vrindangal ozhukunnitha
Varndadi Golangal ulayunnitha
Laya lasya layanathode
Ganavum Pada Thalavum
Pulakam vitharum Nimisham

Ee Padame
Sapta geeta Shikharam
Hasti kamala madhukam
Bhaveya Sahitya Sangeetika
Sree Chandrachoodante Sargatmika,
Aa Paadame Ithu Madhura, Madhura, madhuram

This Glorious Feet Divine
Is the Melody of Multiverses,
And the Pulsating Rhythm of Life,
The Altaltissimo of the Sevenfold Music
As lovely as Lotus Divine!
The Base of all Poetry
The Text of all Music
And the Creativity of the Crescent Wearer !

O That Feet Divine
So sweet, so sweet, so sweet
!