By Govind Kumar
( written on 01/09/2003 )
Jupiter, the 11th lord in India's horoscope ( Taurus Ascendant ) has moved over to Leo, initiating a bull run in the stock markets and the Indian economy is now in the Revival Phase.
Saturn, ruling iron and steel, is in India's House of Wealth. This explains why the steel industry is growing at a CAGR ( compounded annual growth rate ) of 34%.
India's steel exports rose 34 percent to 1.45 million tons in the first four months ended July, with most of that going to China. Tata Steel Ltd has said that exports in the first four months ended July doubled on demand from China, the world's fastest growing steel market and its shares gained as much as 4.64 percent.
Venus , ruling automobiles, indicates the growth of the auto industry, with exports rising to 80% in the first four months this fiscal to 1,50,652 units as compared to 83,367 units in the same period last year. Venus is well posited in Leo and in the company of powerful Jupiter. Mercury's exaltation in Virgo indicates India's economic growth.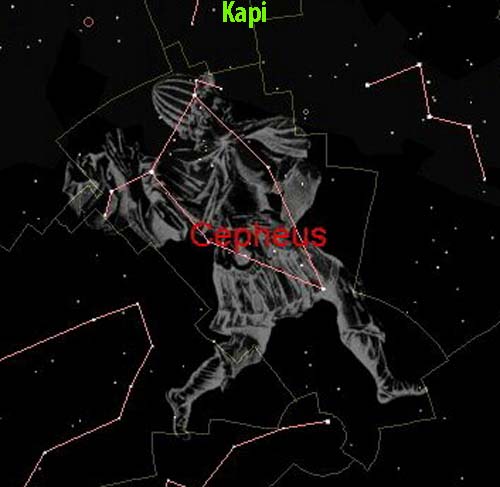 In the passenger car category, Maruti Udyog, driven by rising demand for Alto, was the largest exporter, with its exports growing to 17,528 units in the period from 5,068 units in the same period last year.
Jupiter, who rules software, is in Leo explaining the 34% growth of the Software Industry and the rise of tech stocks.
Venus and Mercury have enabled a good monsoon and the agricultural sector is showing a 4.3% growth. Venus rules rains.
The G D P growth is likely to be 6.5 percent and India is considered as one of the fastest growing economies in the world.
Stock Market Astrology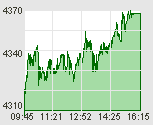 FIIs have pumped in more than $ 3 billion in 2003 and the Sensex have gone by more than 1400 points. The Sensex was languishing at 2900 and now is above the 4100 level. Good monsoon, triggering agricultural growth, is another factor responsible for the bull run on the bourses. The Sensex will definitely cross the 4500 range soon. Steel is looking good due to Chinese demand.
The Revival Phase will be followed by an Expansion Phase & the bourses may cross the 6000 mark !
Scrips worth buying.
Maruti Udyog's exports have gone up by 22%. This scrip is a good buy at the current level of 215. Maruti's exports last year was Rs 670 crores. Expected exports this year will be 840 crores.
Tisco's exports have doubled. Tisco exports 367 crores worth steel. Projected exports this year will be more than 500 crores. Tisco is a good buy at 252. Tata Motors is another good pick.
Steel Authority of India ( SAIL ) is another good buy at 34.
Satyam Computers, a 2500 crore company, among tech stocks, is a good buy at 233.
Jindal Iron and Steel is another good buy at 160.
Hindustan Lever and MRPL are bound to go up, as also HPCL and BPCL. Infosys and other tech stocks are also good buys. The Reliance Group shares, Reliance, Reliance Capital, BSES & L & T are rising now.
Crisil raised Tata Steel bonds a notch to A A A, the highest rating from AA+. It upgraded bigger rival Steel Authority of India Ltd's rating to BBB from BB because of an "improved financial profile". SAIL posted its second quarterly profit in five years in the 3 months ended June.
Jupiter rules Banking shares. Excellent buys are SBI & ICICI Bank.
Power shares are ruled by Mars. BSES, ABB, Alsthom Power and Tata Power may give good capital appreciation.
The main principle behind investing is " Buy when everybody is selling; Sell when everybody is buying ". That is buy during the Contraction Phase and sell during the Expansion Phase. ( Normally all markets follow the RERC formula - Revival, Expansion, Recession & Contraction. )
---
Stock Market Astrology Software
Finds out Auspicious Days for speculation & trading, creates Natal & horary charts, finds out which industry shares are ideally suited for you by the Theory of Harmonics & instructs you when to enter & exit the market. Includes a well researched Companies Database.

This software incorporates a unique Wealth Analysis Method, by which the Wealth Ascendant is known. Since 2, 5, 9 & 11th are the Houses of Wealth in VA, the strengths of these Houses, their lords and their significators are taken into account while calculating the Wealth Potential of the native and the Wealth Potential is given in Percentage ! For more information about your Wealth Ascendant & Potential, pls read our article on Dhana Lagna at

http://www.eastrovedica.com/html/vedic_astrology35.htm

With the help of this Stock Market Astrology sw, you will be able to know when to invest and when to disinvest, what times are favourable or unfavourable for investment and speculation and how to become a Warren Buffet or a Peter Lynch ! Price Rupees 5000 - Click here to order Add to Cart/Checkout

---
Research shows that Bull run occurs in three phases - Bull Phase I, Bull Phase II & Bull Phase III.
Bull Phase I is pretty long. This is the time when the bulls and the bears fight it out on the floor of the stock exchanges. This may last for more than 1 month. This happens during the Revival Phase. ( We have to understand that we are nearing the end of Bull Phase I ). We can say for sure that Bull Phase I ends at 4600.
Bull Phase II is quicker than Bull Phase I. This may last for another month. Those who were not confident before now returns to the stock exchanges. ( Sensex at 4600 - 5400 )
Bull Phase III is the quickest. This will not last more than 15 days. This is the time to get out of the stock market. ( Sensex touches 6000 )
---
We recommend investing only for a short time. Invest now and within 2 months, get out of the Indian stock market ! Your capital will be doubled !
Happy investing !