The Sacred Ramayana Month
The Sun entered 0 degree Cancer or 90 degrees in the Sidereal Zodiac yesterday, 15 07 2018 initiating the Holy Karkitaka Ramayana Punya Masa !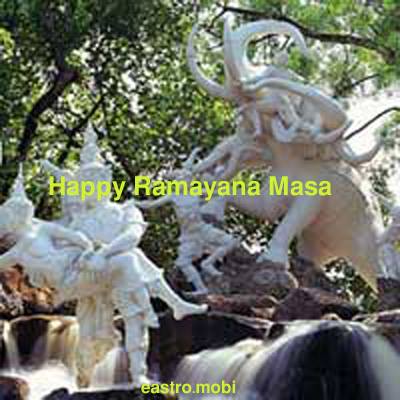 As Rama mantras reverberate throughout Kerala, we start the day with this simple Bhajan, extolling the Vision of the Four Temples, Nalambala Darshanam.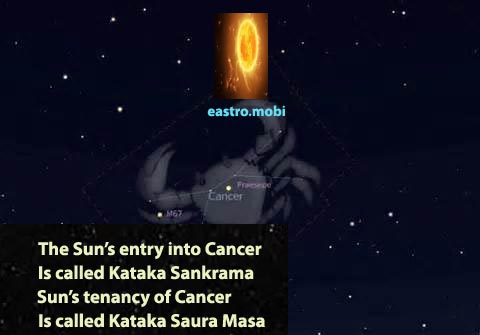 When the Sun is transiting Cancer
When the heavens are pouring rains torrential
The Rishies reckoned this time is apt
To observe Ramayana Masa !


Rama Hare Jaya Rama Hare Jaya
Rama Hare Jaya Rama Rama
Sree Lakshmanaya Nama Bharata Swamy Nama
Shatrughna Moorthe Namo Namah !
Narayanaya Namo Namah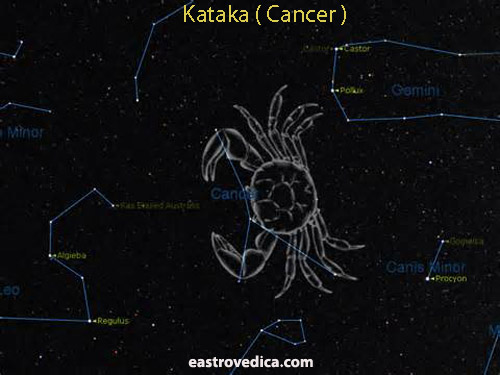 Threta Yugathin Varenya Punyam
Seeta Pati tante Tiru Darshanam
Matsya Koormadhikal ayi prasadicha
Vaikunta Nathante Tiru Darshanam
Raghuramachandrante Sree Darshanam !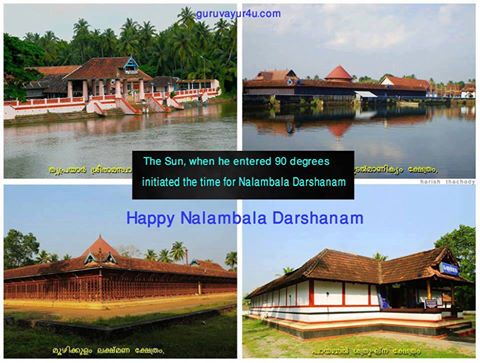 The Vision of Lord Rama,
The Greatest Punya of Treta Yuga
The true Vision of the Lord,
Who manifested as Ten Incarnations !

Karkitaka masam onnam dinam muthal
Nityavum Sree Rama Pooja venam
Shuddharai Nityam Prabhatathil eppozhum
Sree Rama Keerthanam Padidenam
Rama Hare Jaya Padidenam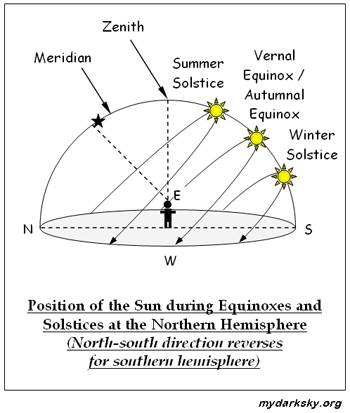 Starting from Kataka One
Worship this Great Exemplar ( Rama )
Sing His Glories
And be perfect like Him !



Sun enters 90 degrees in the Sidereal Zodiac at 10 27 PM, today, 16 07 18, initiating


The Southern Solstice, Dakshinayana
Karkitaka Masa
Ramayana Masa
Anayoottu, Feeding of Elephants
& Nalambala Darshana.


Info about the Leading Temple of Nalambala Darshanam at http://www.guruvayur4u.com/html/spiritualtourism19.htm

Q - Why is Kataka Masa considered as Ramayana Masa ?


A - The esoteric meaning of Ramayana is " Ra Maayanam" or Destruction of the Six Enemies of Man, Lust, greed, anger, jealousy, sloth & gluttony.


Ramayana is based on the Life of an Exemplar, Lord Rama. He was born with exalted Sun in Aries, Jupiter exalted in Cancer, Venus exalted in Pisces, Saturn exalted in Libra and Mars exalted in Capricorn. He was born with Cancer, Kataka rising and Kataka Month came to be known after him !


http://www.guruvayur4u.com/html/spiritualtourism18.htm

Spiritual Tourism 43 - Heavens on Earth - Thirumoozhikulam Lakshmana Temple


Rama at Thriprayar
Lakshmana at Thirumoozhikulam
Bharata at Irinjalakuda
Sathrughna at Payammal


This Temple is located at about 40 kms from Ernakulam.


More at http://www.guruvayur4u.com/html/spiritualtourism43.htm
On Kataka First, Anayoottu, Feeding Elephants with Ayurveda Medicines & other
( coconuts, avil, malar, rice , sugarcane, , sugarcane leaves, gingelly seeds, ghee, apples, pineapples, jaggery, honey, waterlemon, appam et al ).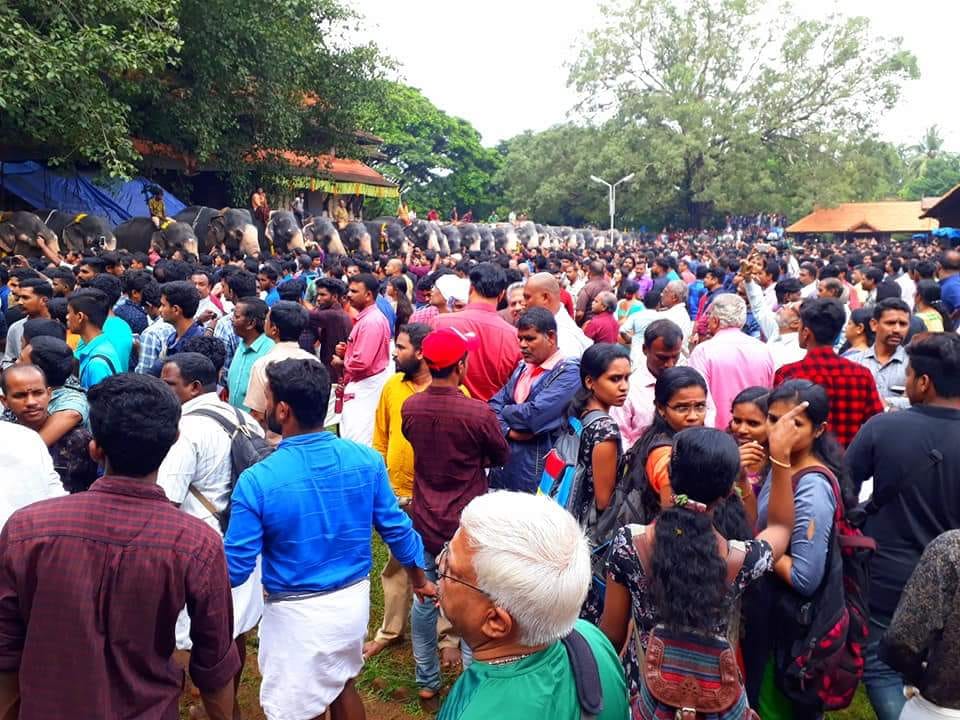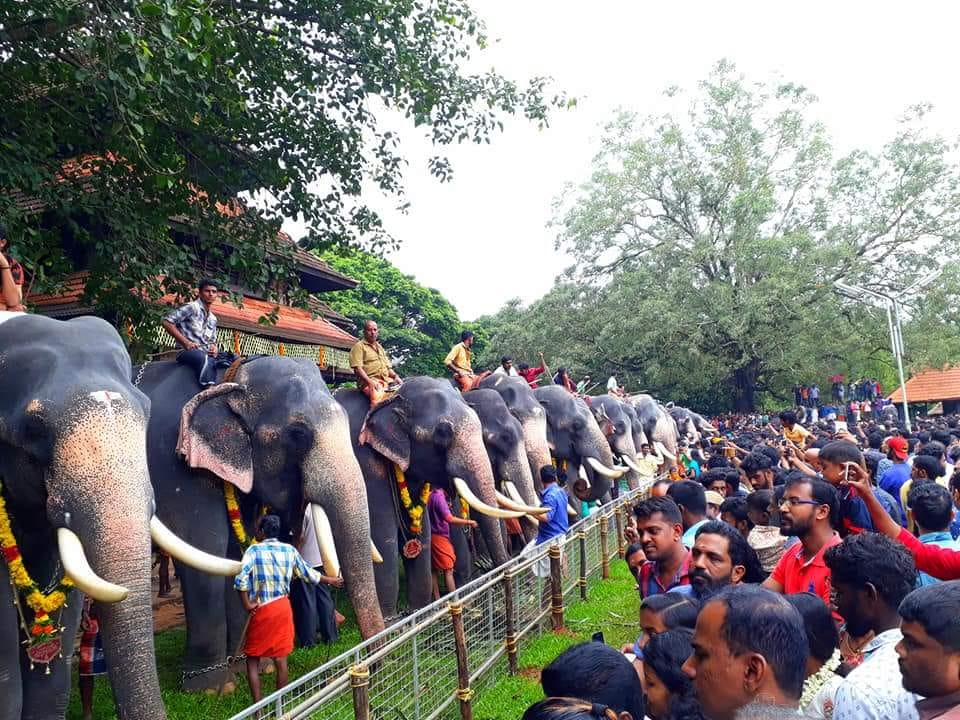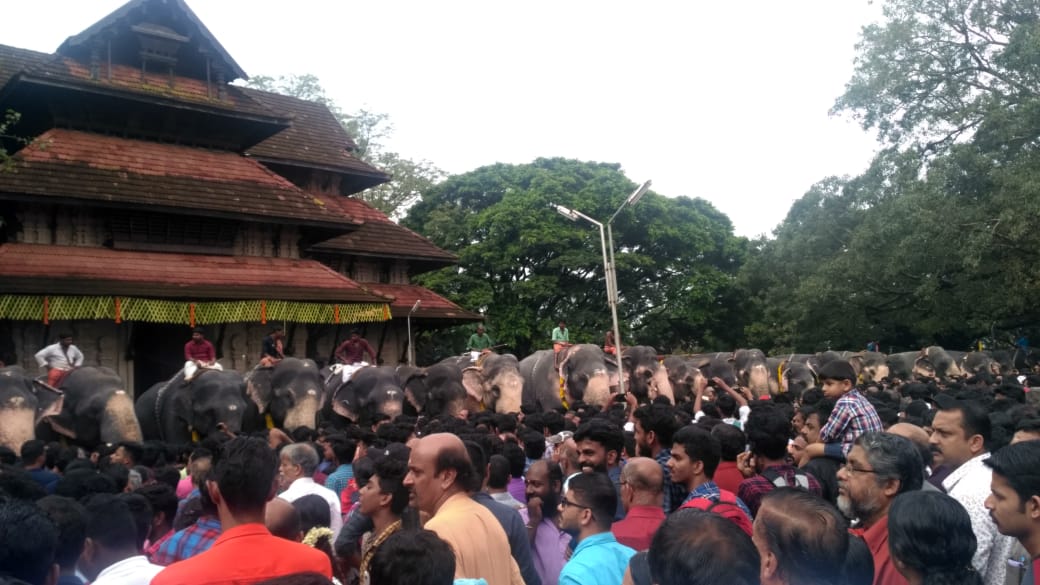 Spiritual Tourism 44 - Heavens on Earth - Payammal Shathrughna Temple

Payammal Vanidum Sree Shatrughnane
Padaadi Kesam njan kaivanangeedam
Sree Hari Karamathil Ayudha makkidum
Sudarshana Chakrathin Avatharame
I bow before Thy Majesty
O Omnipotent who reside in Payammal
And Incarnation of Sudarshana Chakra
Which graces the Lord's Hand !

More at http://www.guruvayur4u.com/html/spiritualtourism44.htm