In Amsa, Jupiter is powerfully posited in Scorpio. Mercury is exalted in the 11th with powerful Sun.
Modi ji is born in three major Yogas, Sasi Mangala Yoga, Neecha Bhanga Raja Yoga and Ruchaka Maha Yoga. Jupiter is powerful in the 4th. Mercury is exalted in the 11th. Sun and Ketu are in the 11th. Jupiter aspects Venus and Saturn !

Narendra Modi
ANURADHA 17/09/1950


RAH
Jup Gul

Rasi
Ven Sat
Lag Moo Mar
Sun Mer Ket
_________________________________________


Place of Birth - Mehsana, Gujarat , Date of Birth - 17091950, Time of Birth - 1100 AM, Longitude --072 E 24, Latitude - 23 N 36
---
Modi ji/s horoscope is similar to Chatrapati Shivaji's.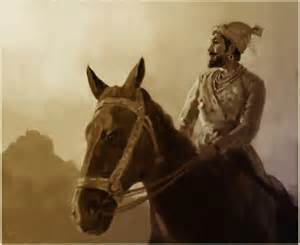 Jupiter is the King Maker. Jupiter, is in both horoscopes, angular. Both are posited in Aquarius. We have seen that Jupiter played a vital role in the horoscopes of the British Sovereigns. He was angular, either rising ( in First ) or culminating ( in Tenth).
In Shivaji's horoscope, he is in the Seventh and in Modi ji's, 4th. Shivaji had Saturn and Venus exalted. Modi ji has Mercury exalted with Jupiter, equivalent to exaltation ( Kumbhe Karkatakal Phalani ).
Mars, in both horoscopes, is favorable. In Modi ji's he is in the Ascendant, conferring Ruchaka Yoga and in Shivaji's, he is in the benevolent 11th.
Chatrapati Shivaji
19/02/1630 0626 PM
Long -073 E 53 Lat 18 N 32
Ven
Moo Rah
Mar
Sun Mer Jup

Rasi

Lag
Ket

Sat